BEYOND EMOTION

Making search technology exciting.
MARS FLAG Co., Ltd. provides web services based on search technology to domestic and overseas companies and government agencies. Since its establishment in 1998, MARS FLAG Co., Ltd. has always been at the vanguard of the industry with search technology, such as the world's first search engine with page capture and services utilizing our patented technology. Currently, as Japan's first search platformer with the largest domestic market share, we provide web services such as the MARS FINDER website search platform, the MARS SCREEN product search platform, and the MARS EXPLORER search box recommendation display tool to domestic and overseas companies and government agencies.
COMPANY PROFILE
Company Name

MARS FLAG Corporation
Founded

October 1998
Capital

90,000,000 yen
Business contents

Provision of Web services based on search technology
Board of Directors

Shinya Takei – Founder & CEO
Mitsuyoshi Nishida – Executive Vice-President
Yujiro Takei – Director
Yuichi Saegusa – Director
Takaaki Nagayama – Director
Shareholders

Shinya Takei and Management Team
Address

Tokyo Square Garden 14F, 3-1-1 Kyobashi, Chuo-ku, Tokyo, Japan
Osaka : Namba SkyO 27F, 5-1-60 Namba, Chuo-ku, Osaka, Japan
Singapore : 20 Collyer Quay #23-01 Singapore.
URL

https://www.marsflag.com/en/
E-mail

info@marsflag.com
HISTORY
1998

October 1998

B-Boyd Ltd. established as a search engine research company in Shinjuku, Tokyo
2004 - 2005

August 2004

Capital participation by Proto Corporation

August 2004

Reorganization and renaming to become MARS FLAG Corporation

March 2005

Mieru! search engine "MARS FLAG" β version service launches

August 2005

Release of "Tsunaken"

September 2005

Release of "Buroken"

October 2005

Capital participation by venture capital with SoftBank Investment as a lead
2006 - 2009

May 2006

"MARS FLAG" β version terminated Full version service launches

May 2006

Blog search engine OEM supply commences

August 2006

Mieru! Website Search "MARS FINDER" service launches

September 2006

Mobile search engine OEM supply commences

November 2008

Site problematic point visualizer "MARS SITE PERFORMANCE" service launches

January 2009

Dead link search "MARS CLEANER" service launches
2011 - 2012

March 2011

Completion of MBO (management buyout) and switch to an independent enterprise

May 2012

Reform of company logo (MARS FLAG) and service logos (MARS FINDER, etc.)

May 2012

Relocation due to business expansion

October 2012

Website Quality Management Service "MARS QUALITY" service launches
2013 - 2016

October 2013

New "Visible" search function on Website Search "MARS FINDER" is released

October 2013

Singapore Office opens

March 2015

Sponsorship contract agreed with para triathlete Yukako Hata

March 2016

Search Box Recommendations "MARS EXPLORER" service launches
2019 - 2021

January 2019

Headquarters relocated to Kyobashi(Tokyo)

August 2019

Osaka's office opens.

June 2020

Reform of company logo (MARS FLAG) and service logos (MARS FINDER, etc.)

December 2020

Product Search Platform "MARS SCREEN" service launches

February 2021

Next-Generation DX Solution "AIMY Screen" β version service launches

June 2021

API Integration Cloud Service "MARS Platform" service launches
BOARD OF DIRECTORS
Founder & CEO

Shinya Takei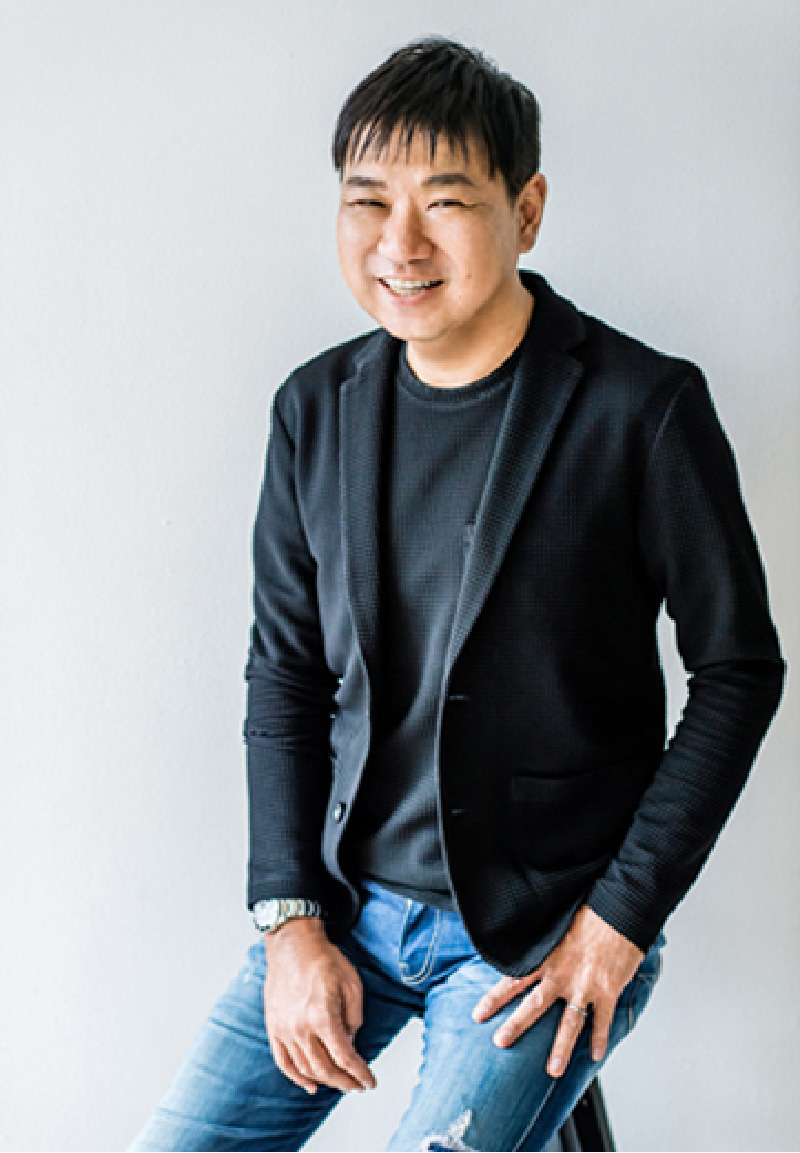 I am happy to say that our services are being used by various customers, including some of Japan's leading companies and the Japanese government. Among them, our main service MARS FINDER has also improved along, and is supported by our clients even nowadays. As IT industry changes in a very fast pace, we stand solidly at where we are.
Under such circumstances, since 2020, we have been blessed with the opportunity to redefine our own value as the new coronavirus spreads around the world. While slightly denying the pride of being the best in Japan that develops a search engine in-house and covers patents, we released AIMY Screen. With the concept of no search keyword, no content-based search result page (URL) units, AIMY Screen will once again bright fresh air into the industry.
We redefined our social value as
"An agent who knows your customer's website and visitors well."
I truly believe that advanced technology can be used comfortably even without having advanced knowledge and that the things produced by such technology will sometimes lead to "excitement" that goes beyond "practical use". It was based on this concept that in 2012 we set forth the following definition in our "MARS WAY" credo:
"Beyond Emotion. Making search technology exciting"
Based on this credo, we aim to support client companies' digital marketing activities and help them to provide business globally. You can expect various emotions when your vision is combined with our patents, technologies, services and – more than anything else – the passion of our employees.
MARS FLAG Corporation
Shinya Takei
BIOGRAPHY
1971

Takei's grandmother ran a beauty salon, his grandfather as a photographer, father as an engineer, and mother as an artist. He grew up in Mihama-ku, Chiba City, and raised up surrounded by photography, music and computers since childhood.
1989

A 17-year-old personal computer host station opened. At that time, computer communication was slow, and Takei's own room became a "hangout place" where early-stage computer nerds gathered offline, and a large amount of data was distributed from this room. Based on the needs of data exchange, programming with friends to recommend data that suits individual tastes, detect duplicate data, and automatically classify data. The source of technology that is still in business has been developed since this time.
1995

Takei participated in Ray, an event and video production, involved in the early days of Web production. Prior to Ray's initial public offering, Takei started a search engine research and development company, the company that became the predecessor of MARS FLAG.
1999

He founded an ad auction site "Cybercom Co., Ltd. (Ad Marketplace Inc.)" with Masatoshi Kumagai and Yoshiteru Akita, GMOs, and became a director.
2001

He was listed on NASDAQ Japan as DAC (Digital Advertising Consortium) and resigned as a director in the same year.
Takei is deeply knowledgeable in Southeast Asia, partly due to the father of the general contractor engineer.
Educational background
UK National University of Wales Graduate School of Business MBA graduates
University of Wales (UK), MBA/MOT
Admitted to the degree of Master of Business Administration, Credited Auditors of Management of Technology and Innovation.
Related projects
Japan National University of Tokyo (UTokyo) industrial Principal Investigator
Unified Multiple Projects – JUST, Graduate School of Information Science and Technology.
Executive Vice President

Mitsuyoshi Nishida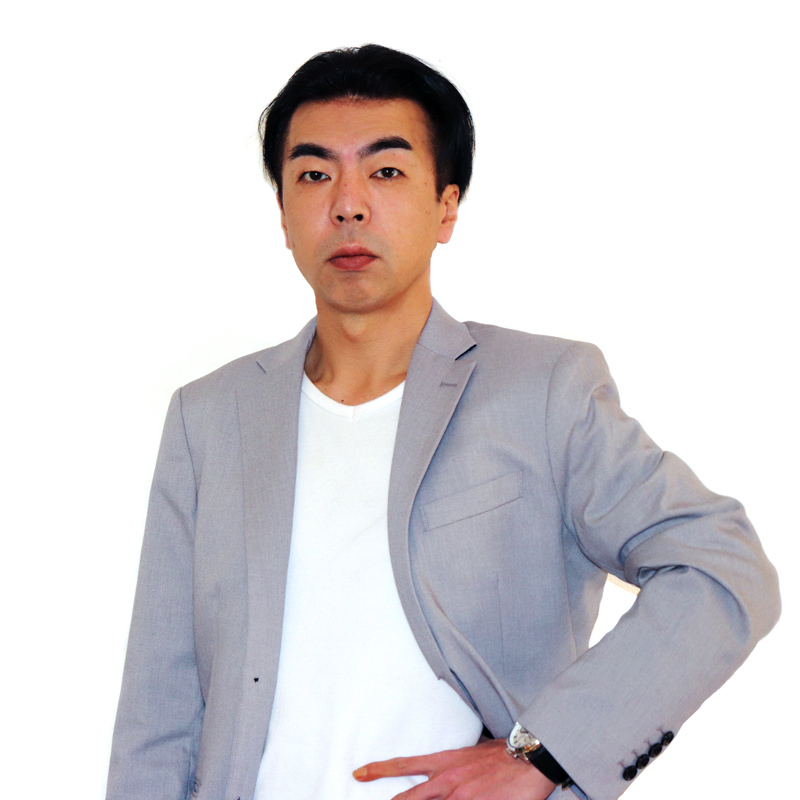 "Time" is the most precious element that we can save while searching. In order to acquire the necessary knowledge and new information, the other methods are comparatively time-consuming. With MARS FLAG's technology, we reduce the amount of time it takes to provide search results and better search experience. This is, we believe, exactly MARS FLAG's mission as a search specialist when we started with the search portal.
Keep evolving is always important to a company. Our team members' are fearless of change, and with that, they have made MARS FLAG a very competitive company. With this strength as a driving force, I believe we will continue to provide better services to clients and service users as well as gain the trust of many stakeholders.
BIOGRAPHY
1996

Joined ALPHA SYSTEMS Inc.
1997

Joined SIT Inc.
1998

Joined Wellnet Inc.
1999

Joined IMJ Corporation
2004

Joined Livedoor Inc.
2006

Joined MARS FLAG Corporation
2007

Joined GCI Inc.
2008

Joined DWANGO Co., Ltd.
2009

Joined Rakuten Inc.
2012

Joined MARS FLAG Corporation
2013

Part-time lecturer at Waseda University(Current Position)
2014

Appointed Executive Officer of MARS FLAG Corporation
2015

Appointed Executive Vice President of the company(Current Position)
Director

Yujiro Takei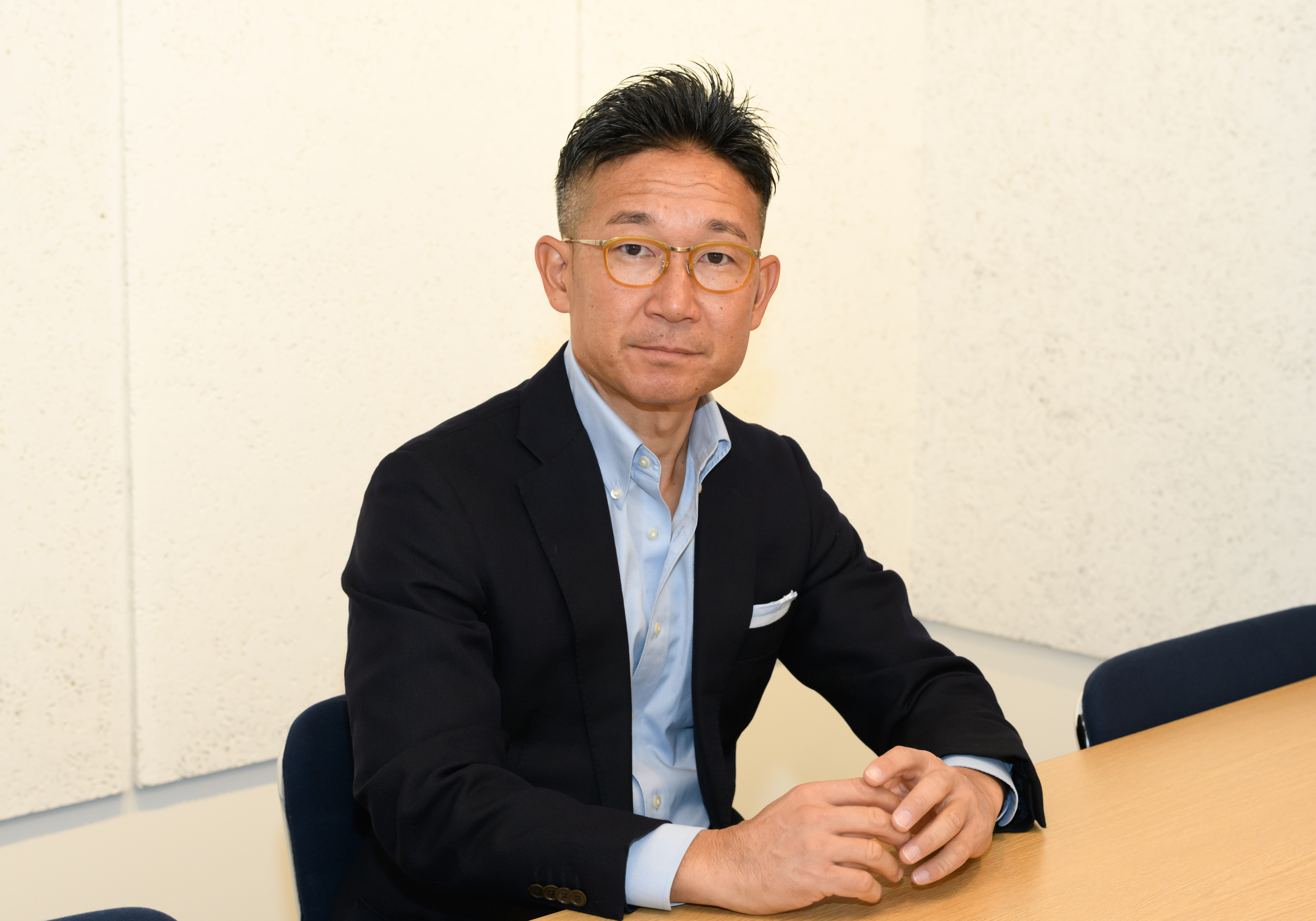 Sooner or later, I suppose people might no longer be using the search window or the familiar magnifying glass tool. This is an era where the act of search itself disappears.
As a search platform provider, we would like to be a "Kuroko (stagehand)", who will penetrate various applications, scenes, and devices by sharpening search functions. Meanwhile, continue to contribute to producing creative times for people. The key to our success is "search", which has been scrutinized for more than 20 years since our founding. While providing this "search" as an axis, we can evolve freely and constantly to provide various values to today's society.
We are a company where programmers and engineers shine. To that end, we create a free-form organization that is not bounded by any patterns. Looking ahead to the changing times, we will continue pursuing a mechanism that satisfies experts in this technical field.
BIOGRAPHY
1999

Joined Kanematsu Corporation
2013

Appointed Director of Kanematsu America do Sul Imp. Exp. Ltd.
2017

Joined MARS FLAG Corporation
2017

Appointed Company Executive Officer
2018

Became Director of the company(Current Position)
Director

Yuichi Saegusa
BIOGRAPHY
2008

Served as a research assistant at the Graduate School of Tokyo Institute of Technology
2011

Joined BIO Communications Inc.
2015

Joined MARS FLAG Corporation
2022

Became Director of the company(Current Position)
Director

Takaaki Nagayama
BIOGRAPHY
1987

Joined IBM Japan, Ltd.
1991

Joined Oracle Japan, Ltd.
1995

Oracle Corporation (US) Transfer
1998

Became Asia Products Division Vice President of the company
1999

Established Sun Bridge Co., Ltd.
2007

Appointed President & Representative Director of Sun Bridge Co., Ltd.
2009

Appointed Director of Hamster Inc.(Current Position)
2010

Appointed Director of Bee Trend Co., Ltd.(Current Position)
2011

Appointed Director of MARS FLAG Corporation(Current Position)
2013

Appointed Director of Revolver Co., Ltd.(Current Position)
2016

Appointed Director of BakuChu Co., Ltd.(Current Position)
OUR SERVICES
The most popular website search tool in Japan

Just paste the tag and installation is complete
Cloud-based website search service

SERVICE DETAILS

Product Search Platform

Easy start without knowledge of web production
Operation with familiar Excel

SERVICE DETAILS

Search Box Recommendation

High-performance suggestion service
specializing in usability and CVR improvement

SERVICE DETAILS

Website Quality Management

Identify, analyze, and score problems such as broken links and missing image files to improve quality

SERVICE DETAILS

Next Generation DX Solution

Convey information sought by each and every visitor to the website in a single hop

SERVICE DETAILS

API Integration Cloud Service

Build websites and applications quickly and easily with MARS FLAG technology

SERVICE DETAILS
For service inquiries, click here.
For other inquiries, click here.