Use the website search tool
with the largest market share* in Japan
at a fixed rate

Complete installation simply by attaching a tag.
A full support system makes the system easy to use.
Cloud-based website search platform
that does not require maintenance, monitoring,
or installation of equipment.

No.

1

*in Japan

*Adapted from FY2022 Search Engine Market (SaaS) in Software Business New Market 2023 Edition by Fuji Chimera Research Institute, Inc.
Smartphone-compatible website search cloud service
with excellent usability and extensive search functions

Website search is the best means of seamlessly utilizing vast web assets, as well as being an important function for accurately providing information to site visitors whose purposes are varied. Key to building a better reputation with customers will be how quickly and accurately your search service can lead customers to their desired information within your website.
MARS FINDER is a website search service that maximizes the capabilities of your website. With various functions, it supports smooth communication between companies and customers.
"Website Search MARS FINDER" can be installed on your website now and is fully customizable!

Self-install MARS FINDER, which has excellent usability and extensive search functions, simply with online procedures and easy tag pasting!
Search service customized to your needs can be installed on your website now.
What is a website search?

It is a function to search websites using keywords. It is useful when users are not aware of the location of needed information, or when they want to quickly display desired pages. Due to the increase in the website content, this service that enables information to be searched easily has become essential.

Importance of website searches
OUR CLIENTS

Why choose MARS FINDER?
MARS FLAG's search technology and its rich functions and user-friendliness are highly regarded,
and it is currently used by many companies, organizations, and government offices around the world.
FEATURES

Features of MARS FINDER
Quickly and easily find pages

Thumbnails of a target page and product image pictures are also displayed in search results, making it possible to intuitively grasp what the page contains. MARS FINDER also provides input assistance and responds to variable notations.

Capable of analyzing text in PDF files

MARS FINDER can also be used by government offices that hold and publish large amounts of data as PDF documents for their websites or companies that publish a large amount of support information and electronic manuals.

Extensive search functions

The search platformer's MARS FLAG provides a large number of highly accurate search functions through its unique and advanced search technology.
Link to Google Analytics, also compatible with Google Tag Manager

You can refer to various website search log data, from overviews to details, using the tools you are familiar with by linking to Google Analytics (supports both GA4 (Google Analytics4) and UA (Universal Analytics)). You can also centrally manage various tags using Google Tag Manager.
API integration with MARS Platform

A wide range of features based on advanced technology only possible through MARS FLAG as a search platformer can be incorporated easily through API integration.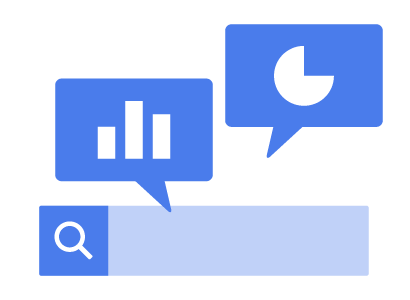 Various functions to support web marketing

By analyzing search logs for hard-to-find and missing information, MARS FINDER identifies what information site visitors are looking for in a website search, which can be used to improve and optimize your website.
Digging out insight

Grasping the behavior of site visitors after searching makes it possible to get a better understanding of products and discover points that lead to improved abandonment and in-site migration rates, which helps you to formulate measures for new content development and site renewal.

Improving customer engagement

Discovering communication mismatches with customers, such as when customers cannot find the information they are looking for, is an important point in building good relationships (engagement) with customers.

Available worldwide

As a web communication tool that connects consumers and companies around the world, MARS FINDER is contributing to companies that are actively advancing into overseas markets and promoting initiatives for the globalization of information. It prepares a search results screen for each country and collects logs.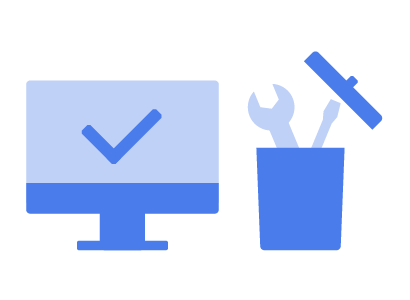 Easy installation with maintenance-free, trouble-free operation

You can complete installation simply by attaching a tag for the search box. This cloud service does not require maintenance, monitoring, or installation of equipment.
Achieve meticulous design

The search results screen can be installed on your website to enable meticulous design.

You can continue to use your current domain and SSL

The search results screen can be installed on your website, so there is no need to acquire a subdomain or an SSL license to use it. Instead, you can continue using the domain and SSL you are currently using.

Reliable after-sales support

You can contact the inquiry counter for consultation at any time after installation. Extensive after-sales support means you can use the service at ease.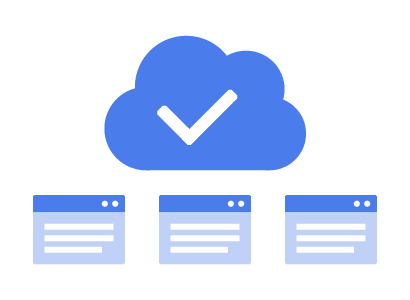 Payments are made on a monthly basis

This is a monthly subscription-based cloud service whose usage fee is determined by the number of website pages on which it is installed.
FUNCTIONS
For service inquiries, click here.
For other inquiries, click here.
Website Search MARS FINDER